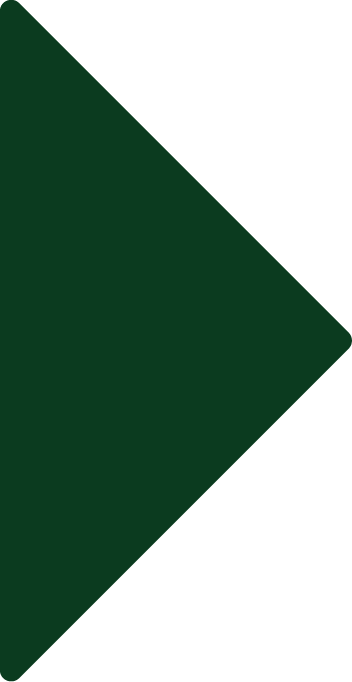 Choose Yakima Valley 2019-2023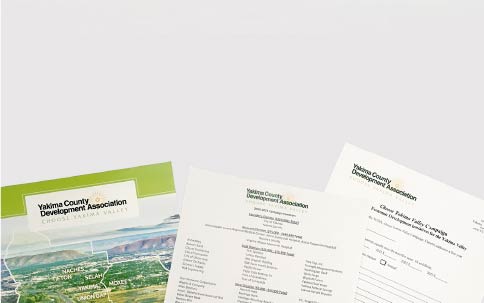 Our Promise to Yakima County
The purpose of the Choose Yakima Valley campaign is to stimulate economic prosperity for all by generating jobs and capital investment in the Yakima Valley.
This 5-year campaign will raise over $3 million for local business development, and bring 2,500 jobs to the area and nearly $92 Million in new earnings and payroll annually.
We are asking business and community leaders to join our existing investors in our efforts by helping in three ways:
Be informed about the Choose Yakima Valley initiative and the benefits of its strategic economic development initiatives.
Accept a call from our team to discuss the program and your contributions to this vital economic development initiative to enhance the Yakima Valley's economy.
Support this critically important project as your time and resources permit. Becoming an investor lets everyone know that you and your firm are committed to enhancing the economy of the Yakima Valley. You will be recognized publicly for your contribution.
Join us in ensuring the Yakima Valley's economic future is bright and not left to chance.
With optimism for the future and warm personal regards,
Executive Director, Yakima County
Development Association
What Businesses are saying
"YCDA helped us evaluate potential sites and connected us with key resources. We are excited to expand our current operations in the Yakima Valley where we have enjoyed partnerships with farmers, growers, and many social justice organizations in Central Washington for more than 30 years. Northwest Harvest's new Distribution Center in Yakima is being built to benefit all those in need across Washington State. Thank you to YCDA for their initial efforts on our behalf and we look forward to continuing our work with them."
-James Gibbs, Chief of Staff
"Our Valley is blessed with plentiful natural advantages: climate, soil, geography, water. We can only fully achieve the benefits of this special place with a thriving business community that works in tandem with our local institutions to thoughtfully pursue growth. We invest in YCDA because it is the organization that strengthens the economic engine of our valley which we believe will improve the quality of life of residents for generations to come."
-Sean Gilbert, General Manager
"The Enterprise Challenge Business Plan competition was a great program that really prepared our team to launch Varietal Beer Co. Even though we didn't win, we learned so much during the process that helped us to get started. I encourage anyone who is serious about starting a business to meet with the team at Yakima County Development Association and join the Enterprise Challenge."
-Chris Baum, Brewer/Co-Owner
"We invest in YCDA for many reasons. Besides recruiting new businesses, they have been instrumental in retaining existing businesses with workforce training and infrastructure funding. This has benefited our company and many subcontractors and suppliers serving our valley. We encourage others to invest in the future of our valley too."
"Our family's investment in YCDA has been one of GREAT returns for 32 straight years. Job retention, expansion, and recruitment is where we begin and end each and every day at YCDA and this wonderful effort has been and will continue to be only possible with all of us investing together to ensure the amazing results and benefits. Join our efforts and benefit yourself by investing in YCDA!"
"The Yakima County Development Association (YCDA) is Yakima County's primary economic engine. YCDA combines private and public-sector interests into winning formulas to strengthen our respective existing and future economic interests. Yakima County continues to partner and entrust to YCDA our economic resources. Investing in YCDA is a smart investment."
-Commissioners Anderson, Leita & Elliott
"At Allan Bros. Fruit, we've built our company, our people and our values upon the deep agricultural roots of the land in this valley. We're fortunate to have access to a bounty of resources, coupled with the most highly sought-after talent in the industry. YCDA is the gateway to these resources that have enabled the Yakima Valley to thrive economically, with an entrepreneurial spirit, and focus on retention of our most valuable assets, our people. We are proud to partner with YCDA, an organization invested in the growth, success and development of this valley."
"We are fortunate to live and work in the beautiful Yakima Valley. Our company invests in YCDA because their organization is a catalyst for helping promote business in our region. Their focus on helping local businesses grow and expand, recruiting new business to our valley and leadership in workforce development leads our valley to a great economic future and quality of life."
Rankin Equipment Co./Northstar Attachments LLC
"Yakima County Development Association is one of the main reasons why we located our new farm in Sunnyside. We were searching across the region for a location to expand our operations and they introduced us to a variety of sites in Yakima County. Once we had decided on the Port of Sunnyside location YCDA continued its assistance by connecting us with the City of Sunnyside, local utility companies, and all of the other partners we needed to work with to make this project happen. We are excited to be a new member of the Sunnyside community and Yakima Valley's strong agriculture economy."
-David Knudsen, President & CEO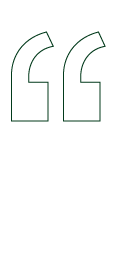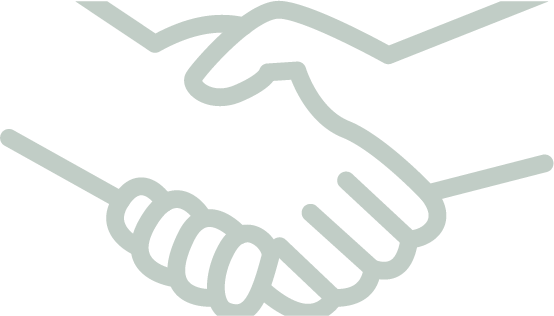 Becoming an investor lets everyone know that you and your firm are committed to enhancing the economy of the Yakima Valley and mutual prosperity. You will be recognized publicly for your contribution.
COVID-19
Business Resources