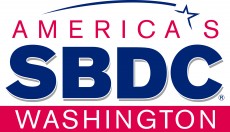 Kirk Duncan joined the Washington SBDC as a business advisor in 2021. He is hosted locally by the Yakima County Development Association and his office is located in the Greater Yakima Valley Chamber of Commerce in the YCDA office. Kirk assists business owners in starting, growing and/or transitioning their businesses. He recognizes that every business owner knows their business very well. He enjoys working with business owners to provide an outside perspective as the business owners deal with day to day and long-term issues.
Kirk comes to the SBDC with years of experience in small business ownership and consulting in food services, recreation, and guest services. Kirk graduated from the University of Washington and enjoys traveling, cooking, bicycling and the challenges of life.
Kirk's areas of Specialization include:
Business Planning
Financial Analysis
Financing
Human Resources
Hospitality
Recreation
To contact Kirk or to set an appointment for business advising services, please call 509-575-1140 or complete a request on our
contact us form.